Gunahon ka Devta By Dharamvir Bharati
Genre: Fiction
Some books get buried in the sands of time. Others transcend time and become all-time classics. Dharamvir Bharati's novel Gunahon ka Devta belongs to the second category. This historical novel gained a cult status and is popular even now among ardent fans of Hindi literature.
Not only did it catapult Bharati into the league of best Indian authors, it also earned him a huge fan following among the youth.
The novel is set in the post-Partition days in Allahabad and explores the simmering love between Chandar, a young researcher, and Sudha, the daughter of his mentor Dr Shukla.
Chandar and Sudha express their love through gestures, expressions, body language, mild flirtations, yet neither is bold enough to take their relationship to the next level. Chandar being an orphan from a lower caste feels he is not deserving of Sudha. And Sudha, with a seemingly modern outlook, succumbs to the social restrictions prevalent at the time.
After sacrificing his love for Sudha, Chandar explores other relationships for physical and spiritual satisfaction. Paradoxically, the more he sees other women, the deeper he sinks into his feelings for Sudha become until eventually he realises that she is the only woman he can truly love.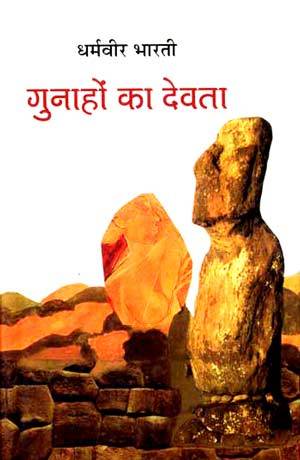 Through the novel, Bharati gives the readers an insight into how relationships were sacrificed at the altar of social restrictions and how marriage was more of a compromise than a fulfilling relationship.
The popularity of the novel even in today's modern times may raise a few eyebrows but it should not come as a surprise. Unrequited love and unsatisfactory marriages are as much a part of today's societal fabric as it was then.
Decades ago, the book was set to be made into a movie starring Amitabh and Jaya but unfortunately the movie was shelved. In 2015, a serial on a popular channel brought this tragic romance to life.