India's Founding Moment By Madhav Khosla
Genre: Political Science
The book India's Founding Moment is a book on how the leaders prepared the Constitution of India. The topic has been of interest to scholars for long and many scholars from the west have given an analytical account of India's constitution. But most of the views have been largely skeptical of India's Constitutional Experience.
But Madhav Khosla has given an analytical account from the point of view of how Indian leaders looked at the situation and what prompted them to design the constitution as they have. After the British had left India in the situation of continuing poverty damaging the socio-economic development of the country, it was a tough job for the leaders to design the constitution. The Constitution was written in such a way that it could be able to resolve various problems India is likely to face such as poverty, economic and social conditions, the variety of religions and caste with varied traditions and so on.
In this book, the author has explored and shared an insight on how the leaders had used the various means to design the Constitution. Through this book, the author has also put forward the logic and reason against the points raised by the scholars of the west. He mentioned the paradigm shift that was required to change from a colonial system of governance to a democratic pattern and how the leaders set about on this mammoth task. He said in his book that it took a leap of faith to free India from its shackles of the past.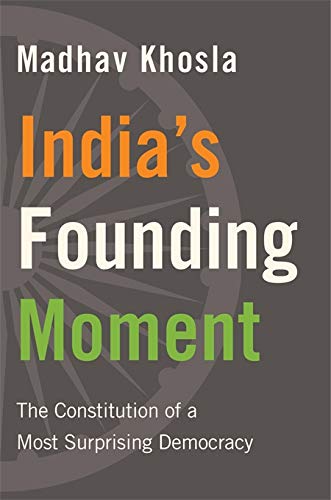 In this book, the author's literary capability has well described the design of the constitution from the point of view of India's political struggle. The book is an interesting read for anyone who has an interest in this subject and also serves as a reference for those nations who, like India, had regained their freedom and established democracy in their country.
Want to read more such book reviews like this? Check out our Book Review page, here you will find more such content. You can also share your book reading experience in our comment section.