Madhukari by By Buddhadeb Guha
Genre: Fiction
The book Madhukari is regarded as a path-breaking work in contemporary Bengali literature. Set in the background of the Kanha-Kisli forest in Madhya Pradesh, Madhukari is the story of Prithu Ghosh.
Known in the town as Pagla Ghosh, Prithu is considered as useless by his westernized wife Rusha, their children Milly and Tushu, and the people of the town.
In this book, the author, Buddhadeb Guha has beautifully sketched the complex emotional world of his hero and those around them. While most ignore him as useless for his failure to adhere to the materialistic world, he also has people who are drawn towards him for his untainted spirit and love for poetry. This love is shared by his childhood sweetheart Kurchi who is married to another man but still has an intense love for him and is his true soulmate. The third woman of his life is Bijli, a nautch girl, who loves him unconditionally without any expectation of return.
The story has been beautifully blended with the mystery of the Kanha Kisli forest and its wildlife which Guha has sketched in detail.
The word "Madhuraki" portrays going from door to door with humility. It is similar to a honey bee going from flower to flower collecting honey. This humility has been projected by the book's protagonist who is a wandering soul who finds pain and happiness in the form of love, affection, enmity, hatred, and even indifference from the women and men in his life.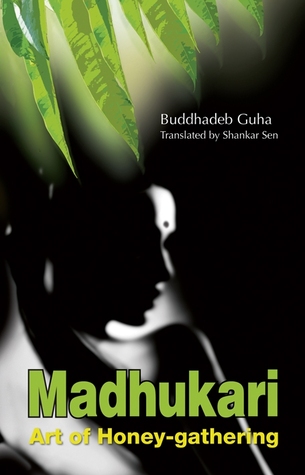 The book is a captivating work of art with Guha's skillful narration with poetic prose. His clarity of vision, emotional connect and spiritual essence makes the reader forget their own life while being on the journey of Prithu's life.
Madhukari is a masterpiece which is not only for a one time read but is worth revisiting again and again.