Purbo-Poschim (Bengali) by Sunil Gangopadhyay
Genre: Fiction & Literature
The Bengali novel Purba Paschim is considered among renowned author Sunil Gangapadhyay's finest creations. It is set against the backdrop of one of the biggest historical events—The Partition of Bengal in 1947 into East Pakistan and Indian Bengal. This is the time when due to the Partition, people had to shift base from East Bengal to West Bengal and vice versa. The main story revolves around two Bengali speaking college friends of different religion —one is a Hindu, the other is a Muslim. The story also includes the other characters orbiting their life, their culture differences, family issues, etc. and goes on to narrate how the two friends drift apart during the Partition. In this novel, the two families, their differences and the relationship between them have been well portrayed.
In Purbo Poshchim, Gangopadhyay has presented the situation during that time very well. The political unrest, the refugees and their crisis, their property loss, job loss, religious attacks and the prevalent tension is well captured and encapsulated in the story. Starting very simply, the story takes its readers into the deeper meanings and complexities of human issues as it progresses. The identity crisis suffered by the refugees, their journey from being well-to-do families to losing everything they owned including their property and their job and being reduced to a state of dependence and then having to recreate their identity in a new environment forms the essence of the story.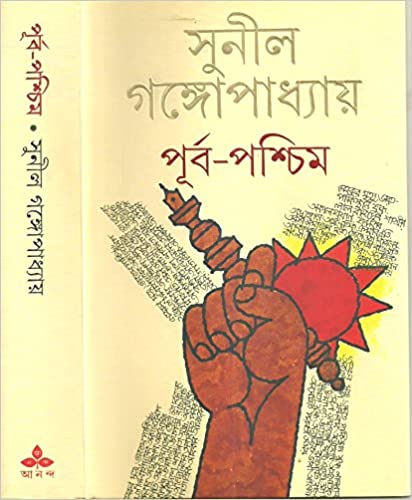 On the whole, the novel beautifully covers all the different dimensions—the unrest of the Partition, how it affected the people, the society and the nation—from two different aspects: one of the people of the east (Purbo) and one of the people of the west (Poschim). In the centre are the two friends and their story of moving away from each other.