"What if this happened to me?" I thought during a commercial break. Some part of me really wanted "this" to happen to me. I had longed to find the kind of 'true love' every lockdown movie I have seen set out to portray. 'THE NOTEBOOK' was still 40 minutes from ending, but it had already become one of my favourites. My thoughts were interrupted by the buzzing of my phone. It was Shrey. "But wait, wasn't he supposed to be having his breakfast. Umm, he probably needed some chipotle sauce with his Poha. How weird are his tastebuds!" I exclaimed. I answered the phone and hit into a sudden state of anxiety. "Rushi, my… I cannot taste anything, not the Poha, not the chipotle dip, not the coffee, not even the masala bhurji. I also feel a bit chilly; I'll call the doctor. Just please do not come upstairs; stay with everyone downstairs. Also, don't tell maa-paa yet… they tend to worry too much."
I could hear my heart thudding. I quickly searched the symptoms of Covid-19 on Google and stared at the newly added pointer to the list- 'loss of taste and smell'. I did not know what to do, but I did know what not to do: I did not have to panic, and I did not have to go upstairs, as instructed. A part of me knew he had contracted the viral infection, but another kept saying what everyone said: "It cannot happen to us!"
Shrey was not the kind of husband I was looking for, but he still was. He was sweet, funny and had a kind heart. He cared for his family and friends and worked really hard to take care of all their needs. Our marriage wasn't really the fairytale every little girl hopes for. It was an arranged marriage decided by our families after a year of my last break-up. In the few months of our marriage we had decided to know each other better and had become great friends. But work kept us both busy and we were just going with the flow. And then came the lockdown and I began to see a side of him I had never noticed before.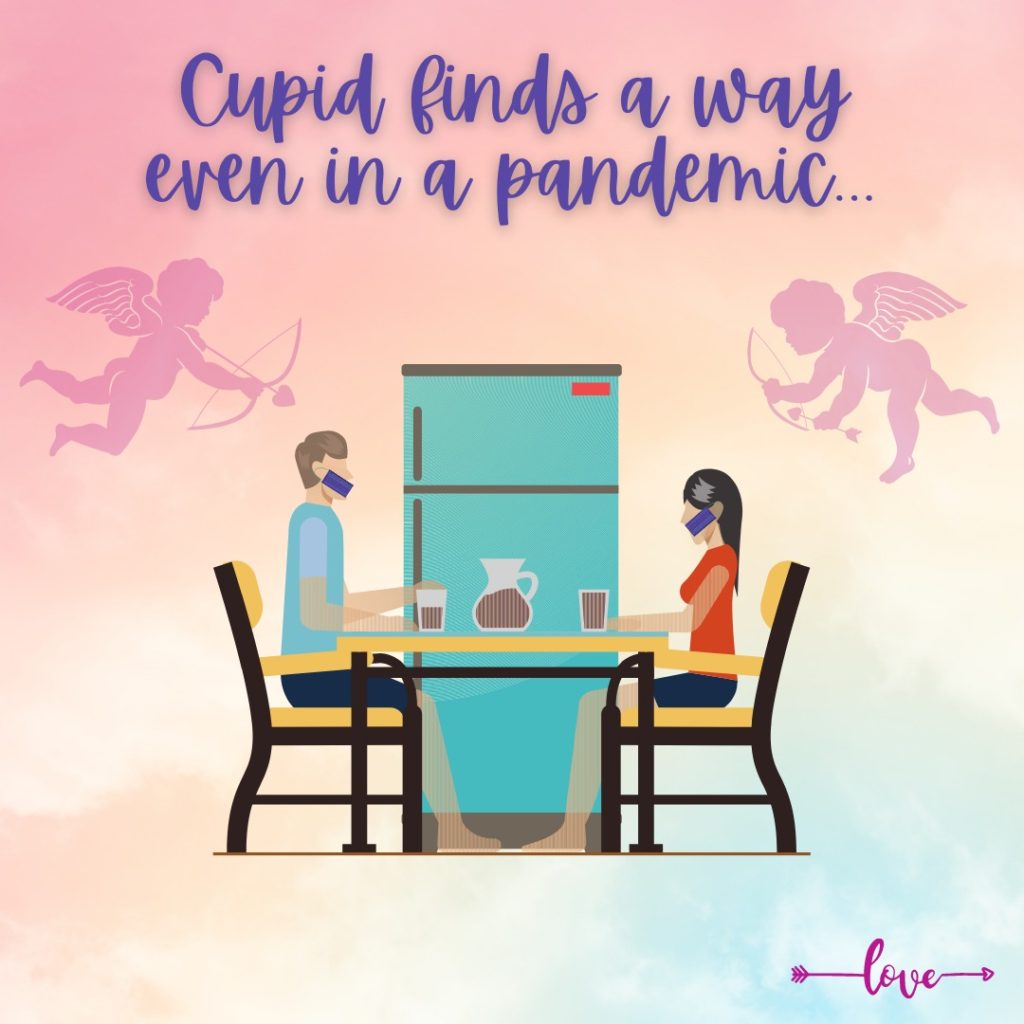 As time chased us, I prepped for dinner, but my mind was with Shrey in the testing lab. All the over- thinking in the world and the bad possibilities cluttered my thoughts. That night we wished each other goodnight, and as I lay alone in the guest room, I just couldn't fall asleep. I played some meditative music, counted from 100 in reverse, changed sides, thought about beaches, but every thought was interrupted by Shrey's stupidest jokes and his not-so-horrible singing. I couldn't bear it, got up and wore a mask and gloves. We had vowed to be for each other in health and in sickness. How could I leave him alone when he had been so nice and comforting to me in this new family?
I knocked at his door and entered the room, only to see him snoring while hugging my pillow. My eyes filled with tears, but for the last time. I knew I had to be stronger for this to pass. I quietly lay on the bed but that startled him. "What the hell do you think you are doing here? It's not safe for you. You know I might have contracted the virus," he screamed. I pulled a cushion from the couch and kept it between us and smiled: "I know." "Why," he asked confused. "Because we are stronger together," I tried to convince. The look on his face changed suddenly, his shoulders relaxed, his eyes softened, and cheeks blushed. "You are too cute, but I am not singing at 2 am. I am too tired."
Within two days we had embraced this new life, carefully isolated from other members of the family. In my experience, the first three days were the worst – fever, body aches, headaches, fatigue, irritation, etc, but each day passed doing chores together. Shrey ensured we worked out, took our vitamins on time, ginger tea twice a day, and my personal not-so-favourite Tulsi water. And I started to see him in a new light. We got a call from our doctor; the moment of truth had arrived: The Reports! We had tested positive but we were very positive about it. We looked at each other and smiled. There, then. Half the battle was won.
It is indeed very important to keep a positive attitude, especially in troubled times. When you win over the negativity in your head, you establish a different kind of mental peace that tells you that 'you are tougher than the challenge life throws at you'. And once you unlock that, no problem ever is big enough. Panic can subdue the ability of the cells to be happy and responsive, but positivity can revive and energise those very cells.
Twenty days passed with 'Netflix and chill'. We felt much lighter and energetic. Our vibes matched. It was our one-year anniversary and we decided to watch 'THE NOTEBOOK'. This time the movie felt different. Suddenly, we got a call from the lab with the best news: The tests were now negative. I immediately threw the cushion away and hugged him. That's when I realised that in looking for love, I had found a bond much deeper. A best friend, a life partner, a comedian and my soulmate – all rolled into one. This was better than fairytales.
I truly believe that it is the support of your family and loved ones that helps you get through the worst. I cannot even imagine going through it without Shrey. But most importantly, what helped us get through the deadly virus which took countless lives was a positive attitude, a healthy mindset and my dear frenemy, Tulsi drops. While the whole world was looking for a vaccine, we found ours – love with a pinch of ginger.
Note: This is a work of fiction. Any resemblance to a person living or otherwise may be purely coincidental