India Celebrates Azadi Ka Amrit Mahotsav with Ashalata Sen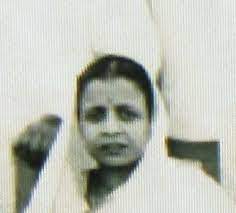 Born to Bagala Mohan Das Gupta and Monoda Das Guptaat at Noakhali (Bangladesh) on 2nd February 1894, Ashalata belonged to an educated and enlightened family
Ashalata was married at the age of 12 to Satya Ranjan Sen, a government servant. Her married life was very happy but very short. Her husband died when she only 22 and she had a four-month-old son.
Within six years, she overcame her grief, studied Bengali, English and Sanskrit and started a "home" for destitutes and widows at her residence. She trained them in different vocations as well as in the doctrine of Satyagraha.
She also started the Gandaria Mahila Samity in Dhaka.
She organized the Swadeshi Mela, which attracted many women and was also successful in arousing political consciousness among them.
Ashalata Sen wrote some of her best poetry at that time. These poems were published as a book titled Vidyut (lightning).
The beginning of her active participation in the Independence movement started when Mahatma Gandhi gave a call to Satyagrahis in 1930 for breaking the Salt Act.
Ashalata Sen ignored the taboo of untouchability and stayed in the huts of poor peasants. This group was named, "Satyagrahi Sevika Dal".
When Independence came with the partition of Bengal, Ashalata was heart-broken because it was not the kind of Independence she had cherished of since her childhood and worked for all her life.
In 1965 when Ashalata came Delhi a war broke out between India and Pakistan and the border was sealed. As a result, she could not go back and withdrew herself from public life for devoting her time for literary pursuits.
She translated Ramayana into Bengla keeping in tune to the Sanskrit version. Ashalata Sen was 72 at that time. The book was published when she was 80 and was highly acclaimed by scholars.
Ashalata came back to India in 1978 and she breathed her last in1986 at the age of 92.
She was the true daughter of Bengal Renaissance, which was started with Ram Mohan Roy, Bankim and Vidyasagar and continued with Tagore and Gandhiji.