On International Nurses' Day: 12th May
Nursing is a mission, not a profession
Nursing means caring and helping infirm people (people who are physically or mentally weak due to their age or illness).
History of nursing started from ancient times. Nursing kept changing its forms based on the then need of time but in core of its sense it remained all about providing services and extending helps to ill, poor and deprived people on humanitarian grounds.
Nursing as a religious duty
In early centuries there were Wet Nurses who used to breast feed and care for other`s child. From the earliest time, most of the cultures produced a stream of nurses dedicated to service on religious grounds. Before foundation of modern nursing in Europe, Catholic nuns and military often provided nursing like services.
Following the edicts of Jesus, Christianity encouraged its devotees to tend the sick. Priests were often also physicians. Phoebe was the first known Christian nurse who worked in Rome. In nursing the sick and dying people, regardless of their religion, Christians won friends and sympathizers. Christianity promoted countless of institutions in service like foundations of St. Basil the Great, Caesarea Mazaca, St. Fabiola, St. Sampson and St. Basil`s hospitals etc. Christians emphasized on practical charity which gave rise to the development of systematic nursing and hospitals. St. Bennedict of Nursia emphasized medicines as an aid to the provision of hospitality. 12th Century Roman Catholic Orders like the Dominicans and Carmelites have long lived in religious communities that worked for the cause of sick people. During the period of medieval and early modern Europe, nursing was highly prestigious role for Catholic women.
Islamic tradition of nursing begun in 7th century; the famous Knights Hospitaller created a group of individuals associated with an Amalfitan Hospital in Jerusalem which was built to provide care for poor, sick or injured Christian pilgrims to the Holy Land. Rufaida Al-Asmania became the first Muslim nurse in 7th century. She hailed from Bani Aslam tribe of Medina and learned her medical skills from her father who was a traditional healer. Her father allowed her to set up a tent near the Medina Mosque to provide treatment and care to the ill and needy. It was all free, and free to all.
In nut shell, all such efforts and missions run through countless helping and caring groups / institutions were to serve the people free of cost and without any expectations. So, when anyone chose to take up nursing, one was very clear that the helps and services to be extended to the needy must be on humanitarian grounds and one should not expect anything in return. Nursing was a mission, not a profession.
Rise of Modern Nursing
As centuries passed and modern nursing began in 19th century in Germany and Britain and developed throughout the world by 1900, nursing became a full flagged profession, especially for women. During late 19th century decades, various formal nursing schools and institutions were established and developed around the world with the focus on producing trained, skillful and professional nurses who could contribute to service and support the society through medical profession.
During 20th century, new nursing roles for women were identified in military nursing, air-force nursing and voluntary nursing with Red Cross (during First World War). In 21st Century, besides nursing roles in special services like in defense services, natural disasters management etc. regular hospital nursing is the biggest support which every country needs to tackle with the increasing requirements of medical and healthcare services.
Spirit of Nursing
Though Nursing is a profession of skillful job of trained and technically qualified healthcare people and for which they are paid, the spirit of the profession is still the same…..service of mankind, service of infirm.
Besides technical trainings, nursing staffs undergo trainings to develop soft skills (sympathy, tolerance, kindness, mental toughness, emotional bonding and dutiful behaviour towards the patients) within them. These soft skills are very much helpful for providing effective treatment and speedy recoveries to the patients.
Nursing staff apply these soft skills in patient care & service to their best despite at times they themselves suffer great physical and metal sufferings caused due to work-overload, over-time working, traumatic working environment and stresses in managing balance between personal and professional priorities.
In extreme emergency situations (like large scale accidents, earth-quakes, floods, epidemics or pandemics which are much more destructive in nature), the nursing staffs really come in severe pressure due to excessive work-load and stressful working conditions which lead them to strained physical and mental posture…still they manage the show and move forward with their mission of care & service of infirm people on humanitarian grounds. Nursing is a mission, not a profession.
We admire Nursing Staffs and convey them respect and gratitude for their helping hands.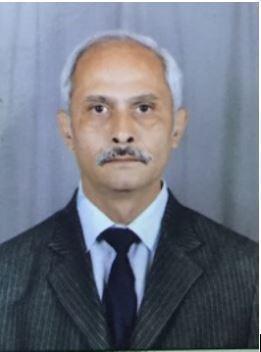 About the Author
Raghavendra Chaturvedi, born in Kanpur, hails from a small town called Etawah (Uttar Pradesh). He received his education from Etawah and Agra. Coming from a family of academicians, he carries strong values of humanity and religion.
Armed with Master's degree in Sociology and Organic Chemistry, Raghavendra has worked in a variety of fields ranging from Fine Chemicals, Genetic Intermediate, Active Pharmaceuticals (Bulk Drugs), Polymer Coatings and Fashion Technology.
Raghavendra's professional journey has been very dynamic. On one hand, his profession entailed working on the 'tricky' chemistry of highly sensitive molecules like genetic intermediates of DNA, RNA and Proteins, and highly reactive & explosive chemicals and intermediates. On the other hand, he also worked in the areas of lifesaving drugs like Penicillin and Cephalosporin Antibiotics.
His post voluntary retirement engagement includes freelancing as a technocrat-consultant to business houses.
He may be reached at : [email protected]
Want to read more articles like this? Check out our Author Speaks page, here you will find more such content.