The Pandemic Paradox 2020-21: Indian Economy down, Sensex up!
-Sunayini Parchure (Ph.D)
It is indisputable that the Covid-19 pandemic of 2020-21 devastated the Indian economy. Paradoxically, however, after an initial swift crash, the Indian stock markets bounced back very rapidly to a high within a span of a few months. How does this corroborate with economic logic, flying as it does in the face of usual financial wisdom and economic fundamentals? Has today's paradox been witnessed during earlier crises?
An economic crisis is generally accompanied by a stock exchange crash or crisis of a prolonged nature. After the stock market crash of 2008, the Dow Jones Industry average fell by 777.68%, the largest single-day loss in history with stocks losing 53.7% from peak to trough, and it took the markets almost 4-5 years to stabilise. It took about 25 years for the markets to recover post the Great Depression of 1929-30. These instances are reflective of the conventional dictates of economic logic viz., that during an economic crisis, crucial macroeconomic variables such as production, sales and profits decline and stock markets either decline or crash, and that during recovery the reverse holds true.
However, during the current pandemic, while the GDP in India contracted by (-)23.9%  (month-to-month) in Q120-21 (Fig.1), the Sensex had already risen to more than 35000 by June 2020 and to about 50000 by January 2021, and a similar trend was witnessed for Nifty.
The GDP Movements during the pandemic are reflected in Fig.1 below:
Fig.1 GDP Growth Rates 2020-21
In sharp contrast to the GDP Growth Rates seen in Fig.1, Fig.2 below reveals that the Sensex, after an initial crash in March 2020 from a high of about 41000 on January 1 2020, swiftly reverted to a high of 50,127 by January 2021. A similar trend was seen in the Nifty index, which initially crashed in March 2020 but picked up by January 2021. As on 19 August 2021 the Sensex stands at 55400 and Nifty at 16450.
Fig.2 BSE SENSEX 2020-21
The Sensex movement thus starkly contrasts with the behaviour of the GDP and the economy.
Probable explanations for this paradox are discussed below:
Low interest rates and high liquidity
The pandemic led to a lowering of interest rates for injecting liquidity and encouraging market borrowings, which was also the policy stance of RBI. The REPO rate declined from 5.15% (Feb 2020) to 4% (March 2020) and then stabilised. The Reverse repo rates hovered at around 3.5% (Fig.3).
The lowering of core interest rates and other rates in the economy injected an additional liquidity of Rs. 8 lakh crores in the market and boosted stock market confidence. The relatively low interest on term deposits, ranging between about 4-6 %, propelled investors towards stock markets for higher yields.
FII inflows
Fueled by various factors in India including comparatively higher returns, expectations of a faster economic recovery, relatively lower number of Covid-19 cases, weakening of the dollar and announcement of the RBI stimulus package, India received the highest FII flow amongst emerging markets, standing at about 1.55 lakh crores by December 2020 (Fig.4). So far in 2021, Rs. 59,010 cr has already been pumped into the market, favorably impacting the stock markets and contributing to the stock market surge.
Surge in IPOs, Mutual Funds, SIP and Retail Investment IPOs
Optimistic future expectations in the market led to a surge in IPOs in 2020-21 amounting to Rs. 65246 cr (2020), which pushed up the Sensex by 8137 points.
The Mutual funds industry and Retail Investment added more than 81 lakh investor accounts in 2020-21 totaling to 9.78 cr. By July 2021, the AUM had grown to Rs 35.3 crores (Fig.5). The number of individual retail investors increased by 142 lakhs in FY 2021, with the share of individual investors in total turnover of stock markets increasing from the extant 39% to 45%. The total AUM increased from 27.1 lakh crore in June 2020 to Rs. 35.3 crores in July 2021 (Fig.5).
The number of SIP accounts stands at 4.67 lakh crores in 2021. Monthly contribution through SIP increased from 7792 crores in August 2020 to 9609 crores in August 2021, contributing towards an increase in the stock market index (Fig.5).
Fig.5 Surge in Retail Investments 2020-21
The above factors coupled with increasing individual preference for stock market instruments and market optimism in the face of a recessionary economy, plausibly account for the paradox of 'Indian economy down, stock markets up' during the pandemic of 2020-21. This digression from established economic norms has also brought with it the realisation that every crisis is unique in its impact and can trigger a 'surprise behaviour', which only enhances and evolves our economic wisdom!
"Note: Figures and Data cited in the article are from public sources referenced by the author (list available upon request) and may vary from data in other sources for the same period"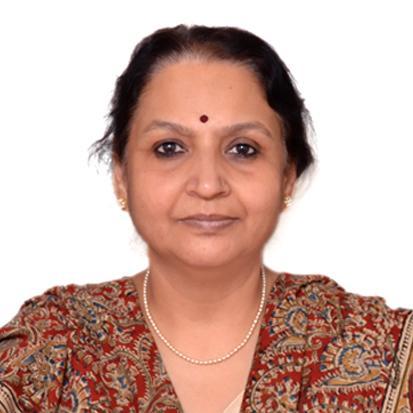 Prof (Dr) Sunayini Parchure
About the Author
Dr.Sunayini Parchure is a Ph.D in Economics. She was formerly the Vice Principal and Head, Department of Economics at Symbiosis College of Arts and Commerce, Pune. She has a teaching experience spanning almost a period of more than three decades at the undergraduate level coupled with about fifteen years post graduate teaching experience in economics and banking. She is also a recognised research guide for Ph.D. in the faculty of Humanities at the Symbiosis International University, SIU.
She is currently, Member, Academic Council of Symbiosis College of Arts and Commerce, Pune and visiting faculty at the PG Economics Programme and the Symbiosis Centre for Liberal Arts at Symbiosis College of Arts and Commerce, Pune.
Reading, music, travelling, writing are her other passions and she is a very social and friendly person and loves to be with people and friends.
Sunayini may be contacted at: [email protected]
Want to read more articles like this? Check out our Author Speaks page, here you will find more such content.